Improve The World
Got an idea that could make the world better? Wouldn't it be cool if there were people out there who might take your idea and improve their community?
Introducing Improve The World! Our Improve The World project pages have all the details to help you learn how to share your innovative way to make things better with us and others. Your ideas can make a difference, and there are people ready to put the great ideas you share in motion.
Videos
Next Vista Inspiring Video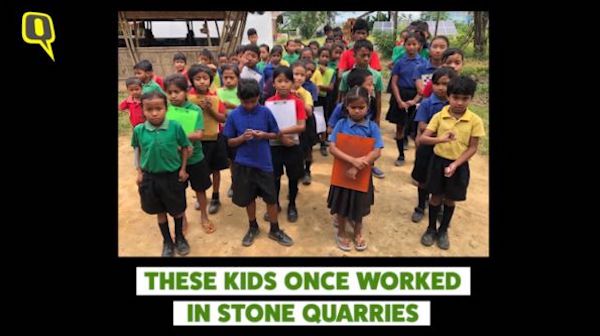 What is the extra possibility in addressing more than one problem in one project?
The NVIV (Next Vista Inspiring Video) series of posts are written by Rushton Hurley and designed to provide students and teachers with fascinating discussion prompts. For more information about how to use the variety of materials on our free site, feel free to contact us.
Service
Now is the time to tell others about something amazing happening in your community. The Service via Video 2021 contest is here, ready for stories of people in your communities helping others. November 23rd is the updated deadline, and we hope we'll be able to highlight stories you create!
If you are looking for ideas of what to cover in a Service video, look at the responses of many to our current crisis. It's easy to miss as you go about your new routines, but you may find even more inspiration than you realized was out there. We are always trying to highlight the many examples of good things happening in the world and look forward to what you have to share.
Take a look at the inspiring project finalists and project winners from previous years to get some ideas for your next video, and feel free to contact us for help telling the tales of those who do good in your community.
Updates
We have over 600 short videos designed to help those learning English. Take a look at the topics on our EL Project page and know that, if you have questions about using this resource, we are happy to connect with you.
Our monthly newsletter tells about new videos on the site, highlights contests we run, provides stuff to inspire, and includes a mountain of other freebies - every month! Sign up today for both the goodies shared and the associated good karma. If you're interested and want to know more, take a look through the Newsletter Archive to get a sense of what you might be missing.
If you enjoyed and/or are curious about the webinars we ran during the past several months, you can still view those! Our webinars pages have all the videos and information you might need. As you look ahead and make plans, perhaps a glace backward will give you some additional insight that will make your journey a bit smoother.