Webinars
Concerns with the spread of COVID-19 (the coronavirus) have forced school leaders across the world to develop plans for possible school closures. Rushton Hurley will host a series of webinars to share some ideas about how to help your team prepare during these difficult times. Registration for all webinars is free.
Sign up for an upcoming webinar below or go to the main webinars page to binge watch one of your favorite programs!
Two EdTech Guys Take Questions and Share Cool Stuff, Episode 28
Activities Across Grade Levels, Episode 32: Hello, Hyperdocs!
Videos
Featured Video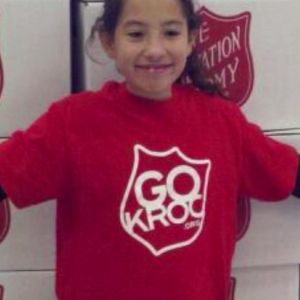 Title: The Salvation Army Kroc Center
Collection: Seeing Service
Region: North America
Curious how to get your students involved in our projects and contests? Feel free to contact us for ideas.
Service
Service via Video 2020 will run through the summer and early fall, with a deadline of Friday, November 20, 2020, and we hope you'll get involved! Learn more about the opportunity to have students tell the stories of those who help others at our service project homepage.
As you look around you and see the responses of many to our current crisis, you may find even more inspiration than before for your video. We hope you and your students will submit entries in the coming months.
Take a look at the inspiring project finalists and project winners from previous years to get some ideas, and feel free to contact us for help telling the tales of those who do good in your community.
Contests
Congratulations to everyone who entered the Creative Strength 2020 Video Contest. Finalists and contest winners have been chosen, so take a look! Then get ready to create your own contest-winning video! The next chance is right around the corner.
You can still scan through all of our previous contests, with finalists and contest winners tagged, to get some thoughts about how to make your next idea even more engaging than it already is. In the right sidebar of our Table of Contests page is also where you can find some general Video Help resources to give you an extra boost as you start to turn your idea into an entry for the next contest!