Did Google Point The Way?
Thanks for clicking to learn more about Next Vista for Learning. As a thank you for visiting, download a free-resources file. Our site is an ever-expanding library of short, educational videos made by and for learners everywhere, divided into three collections:
Find help with all sorts of subjects, including a section with videos exploring a variety of career options.
Visit www.sea.edu (800-552-3633 in the US) for more information on joining one of these voyages.
Learn about another part of the world through the eyes of people who live and work there.
Watch people who are trying to improve the lives of others, as well as find out about the joy and meaning they find in service.
Find out more about this project at the Teach A Man To Fish Web site.
Featured Video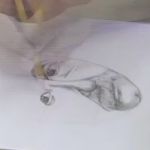 Title: How to Draw Portraits
Collection: Light Bulbs
Subject Area: Visual Arts
We ask that you consider helping us by letting others know about the site. We especially hope you will share the site with teachers and young people who need a place to tap into the insights of others. Thanks again for checking out NextVista.org!
All content is screened and any video we accept must be directed at a student audience. It is free to use and you may freely download the videos for educational purposes.